WV MetroNews
The Voice of West Virginia
McBride selected 36th overall, set to join Knicks
The decision by guard Miles "Deuce" McBride to forego his remaining two years of college eligibility and remain in the NBA Draft did not pay off into a first-round selection Thursday night.
It did, however, leave McBride with an opportunity to prove he belongs in the Big Apple. McBride was the 36th selection in the second round by the Oklahoma City Thunder, though the pick is being traded to the New York Knicks.
Had he been chosen in the first round, McBride would have been guaranteed the first two years of a four-year contract to begin his NBA career, with the team he was on holding an option on the third and fourth years of the deal.
Instead, McBride will have to prove he's worthy of a guaranteed contract in New York.
The 6-foot-2 McBride announced in early July he would stay in the NBA Draft after a successful sophomore season for the Mountaineers, along with what was considered a strong impression at the NBA Combine.
While not every mock draft had him being chosen in the first round, more projections showed McBride as a top 30 pick than a second-round selection.
So proud of you, Deuce. Happy we could be here celebrating today with you.#NBA | NBADraft pic.twitter.com/OsGnf6h4RV

— Bob Huggins (@CoachHuggs) July 29, 2021
A Cincinnati native, McBride was West Virginia's leading scorer last season with an average of 15.9 points to go with 4.8 assists and 3.9 rebounds. McBride also recorded 55 steals to 53 turnovers and shot 41.4 percent on 3-pointers and 81.3 percent on free throws.
One year after earning a spot on the Big 12 Conference's all-freshman team, McBride was named all-league second team.
As a freshman, McBride averaged 9.5 points in slightly more than 22 minutes of playing time.
McBride was a two-sport standout at Archbishop Moeller High School and starred at quarterback before suffering a serious foot injury that caused him to give up his playing days on the gridiron.
McBride will join a Knicks franchise coming off a 41-31 season — New York's first winning campaign since 2012-2013.
Several players at McBride's position who made an impact on the Knicks last season are free agents this offseason, including guards Derrick Rose, Elfrid Payton and Alec Burks. Fellow point guard Frank Ntilikina is a restricted free agent.
McBride isn't the only guard from West Virginia heading to New York City as it was announced earlier Thursday former Mountaineer Jevon Carter was traded from the Phoenix Suns to the Brooklyn Nets.
Carter, the 32nd overall selection by Phoenix in the 2018 NBA Draft, was traded along with the 29th pick in Thursday's draft for guard Landry Shamet.
McBride became the first West Virginia player drafted since Carter, though the Mountaineers remain without a first-round selection since Joe Alexander went No. 8 to the Milwaukee Bucks in 2008.
West Virginia's other early entrant to the NBA Draft, Derek Culver, was not selected. The 6-foot-10 Culver opted to turn pro after a junior season in which he was an All-Big 12 first-team performer with averages of 14.3 points and 9.4 rebounds and a league-high 11 double-doubles.
Culver averaged double-figure scoring in each of his three seasons at West Virginia and became the 54th player in program history to reach 1,000 career points late last season.
McBride was one of seven Big 12 players drafted, including No. 1 overall pick Cade Cunningham of Oklahoma State. Baylor guard Davion Mitchell (9th) and Texas big man Kai Jones (19th) were the league's other first-round picks.
Baylor guard Jared Butler and the Texas duo of Greg Brown and Jericho Sims were second-round selections.
The post McBride selected 36th overall, set to join Knicks appeared first on WV MetroNews.
Source:
WV MetroNews
---
Marion County health leader notes increasing coronavirus cases, declining interest in vaccines
FAIRMONT, W.Va. — A leading Marion County health official says — much like other parts of the country — local coronavirus cases are increasing, and interest in getting vaccinated has declined.
According to the state Department of Health and Human Resources, officials have identified 37 active coronavirus cases as of Wednesday. The department also reports 55.4% of residents 12 and older have received at least one vaccine dose.
"For a long time, we did really well. This past week, we've seen the increase in the number of cases," Marion County Health Department administrator Lloyd White told MetroNews affiliate WAJR-AM. "We have seen an increase in the number of delta variant cases as well."
Health officials have stressed a majority of coronavirus-related deaths and hospitalizations involve people who have not been vaccinated.
"Clearly, the best defense against this or any variant is vaccination," White said.
White said the health department has more than 1,000 vaccine doses that will expire at the end of the month unless demand increases.
"I'm really disappointed," he said. "I would have hoped everyone would have gotten the vaccine and more people would have gotten the vaccine."
Gov. Jim Justice said during Thursday's coronavirus briefing his administration will do more to review person protective equipment quantities and hospital bed availability. Justice added he is not considering reinstating the statewide mask mandate at this time.
The post Marion County health leader notes increasing coronavirus cases, declining interest in vaccines appeared first on WV MetroNews.
Source:
WV MetroNews
---
Manchin, Capito discuss bipartisan infrastructure deal as US Senate continues work
CHARLESTON, W.Va. — West Virginia's U.S. senators are excited about the possible impact of a bipartisan infrastructure measure as senators work on finalizing related legislation.
The Senate on Wednesday voted 67-32 to move forward with the plan, in which 17 Republicans — including West Virginia's Shelley Moore Capito — joined Democrats. Negotiators announced hours before the vote that President Joe Biden and a bipartisan group had reached a deal that includes $550 billion in new spending.
"We're still proving them wrong in being able to operate in a bipartisan manner," Sen. Joe Manchin, D-W.Va., told reporters on Thursday. "When you have both (Senate Majority Leader) Chuck Schumer and (Senate Minority Leader) Mitch McConnell vote for the same piece of legislation, that is monumental."
According to preliminary estimates, the bipartisan proposal would dedicate $110 billion toward road and bridge projects, $73 for electricity and power grid work, $65 billion for broadband improvements, and $55 billion for water infrastructure. The plan would be funded by repurposing unused coronavirus relief funds and unemployment insurance money as well as return investment on projects, federal auctions and delaying the Medicare Part D rebate rule.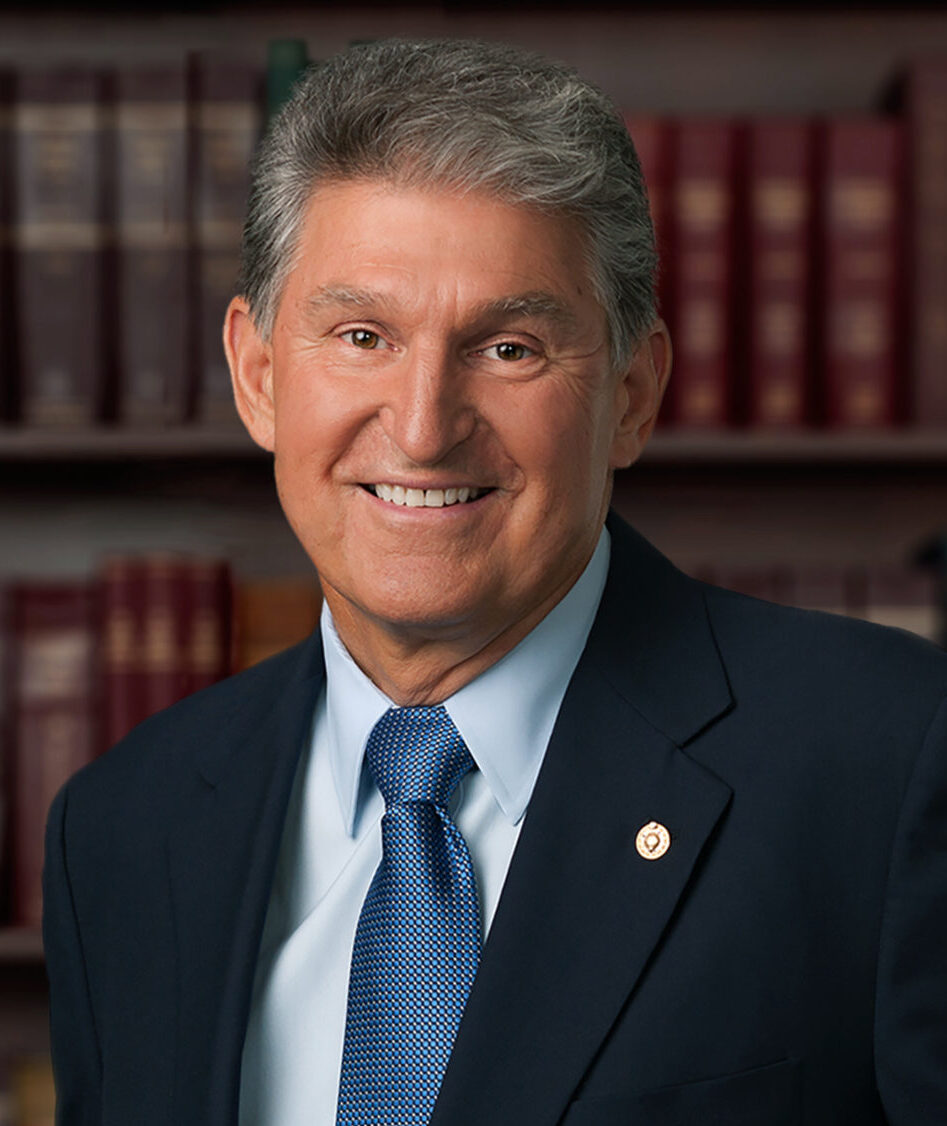 "This is all paid for. No new taxes," Manchin said.
Lawmakers have credited the Senate Environment and Public Works Committee for its approval of legislation regarding water infrastructure and surface transportation. The full Senate passed the committee's $35 billion water infrastructure proposal in April, and committee members in May approved a $311 billion bill covering highways and transportation improvements.
Capito, the committee's ranking member, noted the funding's inclusion in her review of the proposal.
"The two bills that we passed unanimously are encompassed in this bill in their entirety, so I'm very, very familiar with what the final product is," she said. "I supported it yesterday, and I plan to support it as we move through the next several days as we get amendments and other voices weighing in."
Capito led Republican senators in earlier negotiations with the Biden administration, although talks ended in early June without a deal. President Joe Biden and the bipartisan group announced late last month an agreement on an infrastructure framework, but it took a month for both sides to finalize the deal.
"We had negotiated as Republicans and Democrats in our committees, and that's what this group followed because that was the foundation that I set when I began my negotiations with President Biden," Capito said. "I'm very gratified by that. That I was able to get the ball rolling and move it down the field. And I'm really excited the group was able to push it over the finish line."
The proposal also includes the American Jobs in Energy Manufacturing Act; Manchin and Sen. Debbie Stabenow, D-Mich., in March introduced the legislation, which dedicates funding for tax credits designed to encourage companies to manufacture clean energy technologies. The act sets aside $4 billion for upgrading facilities located in coal-dependent areas.
Multiple organizations support the act, including the United Mine Workers of America and the Sierra Club.
Democratic leaders have stressed their desire to pass the bipartisan infrastructure deal and a resolution regarding a broad $3.5 trillion plan before leaving the nation's capital for the August recess. The second measure includes Medicare expansion, universal pre-K and efforts addressing climate change.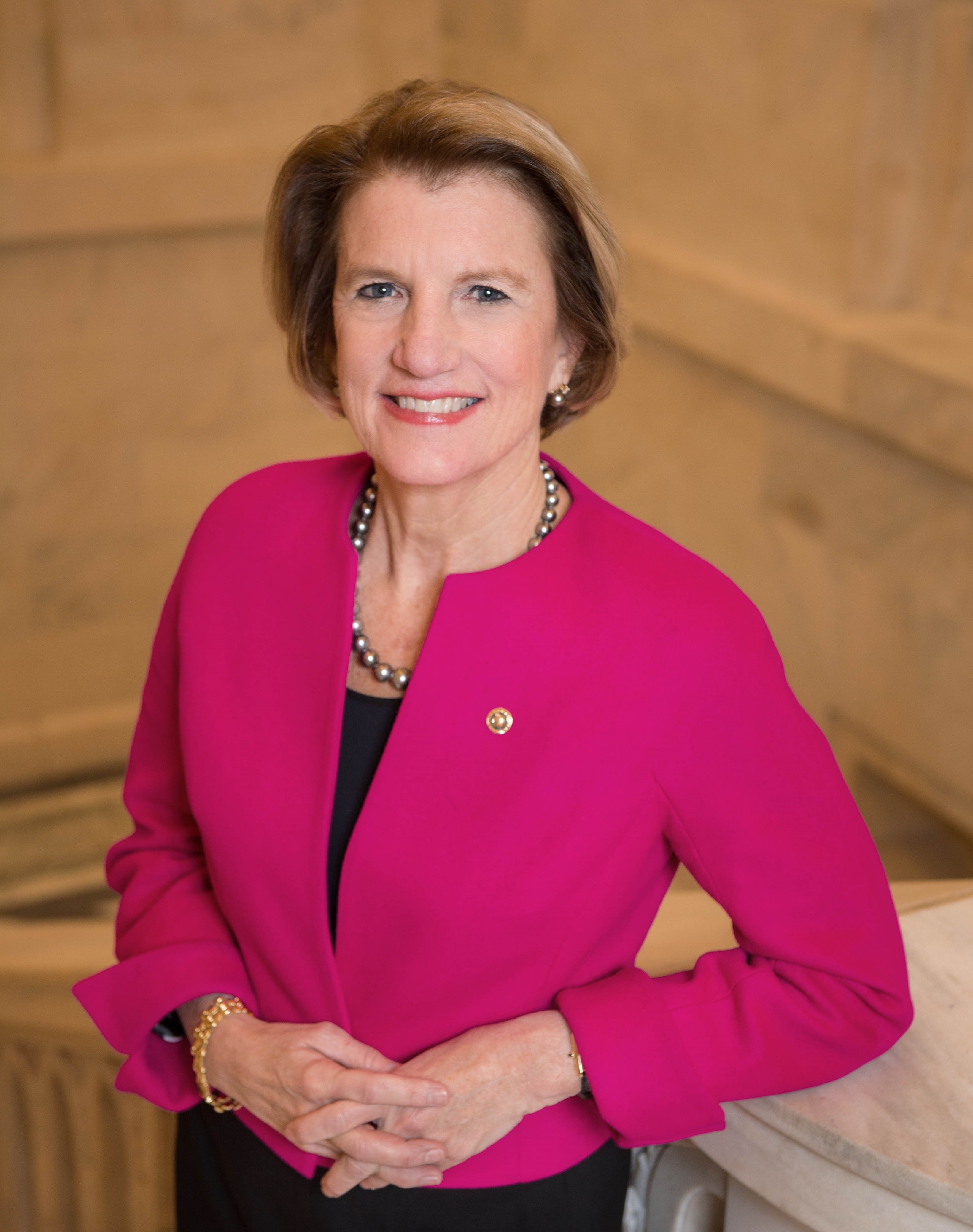 Democrats are planning to pass the second proposal through budget rules that allow passage with 51 votes and Vice President Kamala Harris breaking a tie in the split Senate.
"This is sort of the wish list of social infrastructure," Capito said.
"I think they are all worthy topics, but the frustrating thing for me is that the Democrats have sent a $3.5 trillion spending package, but they don't tell you what it is. It's almost like they just want to make sure they spend $3.5 trillion, and it doesn't really matter what it's paying for."
Manchin argued legislators should consider both bills individually.
"Out of the respect and civility we should have for all of our colleagues who have worked hard on the larger bill coming behind this one, then let's take a good look and see if we can support, where we can support, how we can improve and make it better," he said. "That's what I'm going to be looking forward to."
While legislative text has not been released on the $3.5 trillion plan, Democratic leaders have suggested it will include tax changes impacting wealthy Americans and corporations. Manchin, who voted against the 2017 tax law, previously said he would consider modifications that do not hurt the country's economic competitiveness.
"I approach it on what is reasonable, responsible, and what's going to keep us competitive in the global market," he said Thursday.
Schumer announced Thursday there are enough Democratic votes to move forward with the $3.5 trillion proposal before the legislative recess, which starts Aug. 9.
The post Manchin, Capito discuss bipartisan infrastructure deal as US Senate continues work appeared first on WV MetroNews.
Source:
WV MetroNews
---
WVSU men's basketball to compete in first Chris Paul HBCU Invitational
— By Taylor Kennedy
The West Virginia State Yellow Jackets men's basketball team will join Winston-Salem State, Virginia Union, and Morehouse to compete in the first Chris Paul HBCU Invitational.
The two-day inaugural event will take place November 22-23 at Mohegan Sun Arena in Connecticut.
"It is a great opportunity for our program and players to enjoy," said Yellow Jackets' head coach Bryan Poore, who will enter his 23rd season at WVSU.
Eleven-time NBA All-Star Chris Paul has been a strong advocate for Historically Black Colleges and Universities (HBCU) over the last few years. Paul partnered with the Basketball Hall of Fame to create the four-team event.
"Kudos to Chris Paul," Poore said. "He continues to promote HBCUs. He is a guy that does not talk the talk, but rather he walks the walk. He has put together a great package for us. All expenses will be paid for through his foundation. It is going to be a fantastic event."
The Yellow Jackets have not started their season on the road since 2014. West Virginia State had hosted the Earl Lloyd Classic representing the legacy of Lloyd. Poore sees this as a unique experience for his players this season.
"It is great for our bonding," Poore noted. "There is going to be great competition, and that should be good as well. I like going away from home. It is a great opportunity for us to bond and be there for three to four days."
HBCUs originated during the late 1860s with nine schools opening up. There are 107 HBCUs across the nation with 89 percent in the southern region of the country.
West Virginia State has always been recognized as an HBCU institution.
"I have been at this university for 22 years now. Every recruit I talk to, I ask them who the first African-American was to play in an NBA game," Poore said. Nobody, in 22 years, has been able to answer that question. That has been kind of my flight to promote Earl Lloyd's legacy, and what he did."
Lloyd played for the Yellow Jackets from 1946-1950. He became the first African-American to play a game in the NBA in 1950 with the Washington Capitols. Lloyd also became the first African-American to play and start in a Finals game and serve as assistant and bench coach in the NBA.
Poore is the all-time winningest coach in West Virginia State history. He has recorded more than 325 career wins, including winning the WVIAC three times.
This event is something Poore has been looking forward to for quite some time.
"It will be right up there," Poore said on where this moment will rank all-time for him. "For a true basketball junky, which all of our players are, what this will be. College Football and the NFL have their own, but there is one hall of fame for basketball. It is the Mecca for basketball. I like to travel with our team and get them experiences."
The post WVSU men's basketball to compete in first Chris Paul HBCU Invitational appeared first on WV MetroNews.
Source:
WV MetroNews
---
Congress passes bill reimbursing National Guard for post-Jan. 6 duties
Brig. Gen. William Crane says he's very pleased Congress has passed a bill reimbursing the National Guard for activities to protect the U.S. Capitol after the Jan. 6 attacks.
"We appreciate our entire congressional delegation being engaged in this and helping to get it over the finish line. We want to make sure we thank them for what they've done to help make it happen," Crane said in a Thursday evening telephone interview.
The National Guard reimbursement was part of a broader, $2.1 billion bill that passed unanimously in the Senate and with only 11 House members voting against it.
Across the nation, the National Guard has said, the uncompensated expense for that duty amounts to $521 million. West Virginia's share would be almost $6 million.
The Senate and House needed to pass the measure by the end of the week to assure upcoming National Guard training across the country wouldn't be disrupted. The National Guard considers August 1 the deadline to assure the upcoming training can still happen.
Crane said he's now confident the West Virginia National Guard can go ahead with August training exercises as planned.
"I think we're going to be in good shape as far as getting our funding back," Crane said. "Looks like we'll be able to have our drills and keep our training going for our folks and do all the stuff we need to do to be ready."
Among Crane's concerns was commitment to Guard members who depend on payment from drills. "When I was a young private that monthly drill check meant a lot to me," he said, believing that's also the case for many Guard members now.
The congressional deal was announced Tuesday by U.S. Senate Appropriations Chairman Patrick Leahy, D-Vt., in cooperation with the committee's ranking member, Sen. Richard Shelby, R-Ala.
The $2.1 billion proposal also will secure funds for Capitol Police, more pandemic resources and increase support for Afghan refugees.
West Virginia senators Joe Manchin and Shelley Moore Capito each are on the Senate Appropriations Committee.
Each expressed support for the bill.
Our @USNationalGuard, @WVNationalGuard, and @CapitolPolice deserve our support. Glad to join my colleagues to pass this important funding that supports the brave men and women who sacrifice so much to keep us safe. https://t.co/UBJFHm8b0l

— Shelley Moore Capito (@SenCapito) July 29, 2021
Manchin stated earlier this week, "We must ensure our National Guardsmen and women are able to continue their training and drills, which is in jeopardy if we fail to reimburse them for their service after the January 6th attacks. This funding package is essential to the safety and security of our nation, and I am pleased my bipartisan colleagues came to a reasonable agreement to fund these priorities."
The post Congress passes bill reimbursing National Guard for post-Jan. 6 duties appeared first on WV MetroNews.
Source:
WV MetroNews
---
Big 12, ESPN at odds; SEC votes unanimously to invite Oklahoma, Texas
An unprecedented time in college athletics continues with tensions extremely high between the Big 12 Conference and ESPN. The league and its television provider are at odds ahead over the near-certain departures of Oklahoma and Texas to the Southeastern Conference.
Big 12 Commissioner Bob Bowlsby sent a cease and desist letter to ESPN President Burke Magnus on Wednesday claiming the network was attempting to cripple the Big 12 in an effort for Oklahoma and Texas to avoid paying a large sum to leave the league prior to the expiration of the grant of rights.
Bowlsby's letter stated: I am aware that ESPN has also been actively engaged in discussions with at least one other conference regarding that conference inducing additional members of the Big 12 Conference to leave the Big 12 Conference.
Multiple national media outlets confirmed the aforementioned conference to be the American Athletic Conference, which began a 12-year contract with ESPN at the start of the 2020-2021 athletics season.
The Big 12's deal with ESPN and Fox expires at the end of June 2025, but Texas and Oklahoma appear likely to bolt for the SEC before then. Losing any of the remaining eight Big 12 schools — West Virginia, Baylor, Kansas, Kansas State, Iowa State, Texas Tech, TCU and Oklahoma State — could cause the Big 12 to disband and the Longhorns and Sooners to escape a costly departure that would otherwise factor out to $35-40 million each year before 2025.
Bowlsby's letter to Magnus went on to say: The Big 12 Conference demands that ESPN immediately cease and desist all actions that may harm the Conference and its members and that it not communicate with the Big 12's existing members or any other NCAA Conference regarding the Big 12 Conference's members, possible conference realignment, or potential financial incentives or outcomes related to possible conference realignment.
Magnus responded to Bowlsby on Thursday with a statement that read: The accusations you have made are entirely without merit. Apart from a single vague allegation that ESPN has been "actively engaged in discussions with at least one other" unnamed conference, which ESPN disputes, your letter consists entirely of unsubstantiated speculation and legal conclusions. To be clear, ESPN has engaged in no wrongful conduct, and thus, there is nothing to "cease and desist."
OU and Texas requested an invitation to join the SEC on Tuesday, one day after notifying the Big 12 they would not renew the grant of media rights.
SEC presidents and chancellors voted 14-0 Thursday to invite Oklahoma and Texas to join the conference in all sports effective July 1, 2025.
Both schools will likely accept the invitations in the near future and seek SEC membership before that date, though Bowlsby has now made it known that won't come cheap.
The SEC and ESPN struck a 10-year deal worth $300 million annually in December 2020.
Later Thursday, Bowlsby issued a statement through the Big 12 Conference, saying: Today's SEC announcement reaffirms that these plans have been in the works with ongoing discussions between the parties and television partner for some time. We are disappointed these discussions went as far as they did without notice to, or inclusion of, other Big 12 members. Despite our concerns for the process and for the overall health of college athletics, we will do everything possible to make sure that the student-athletes at both universities enjoy an excellent experience throughout the remaining four years of their participation and competition in the Big 12 Conference.
The post Big 12, ESPN at odds; SEC votes unanimously to invite Oklahoma, Texas appeared first on WV MetroNews.
Source:
WV MetroNews
---
Justice appoints Huntington native as next Veterans Assistance Secretary
CHARLESTON, W.Va. — A Huntington native and Marshall University graduate has been appointed as the next Cabinet Secretary of the West Virginia Department of Veterans Assistance (WVDVA).
On Thursday, Gov. Jim Justice appointed Edward A. "Ted" Diaz to the role to replace the late Dennis Davis.
Born and raised in Huntington, Diaz has spent the past 10 years working at the United States Department of Veterans Affairs, most recently serving on the staff of the Secretary of Veterans Affairs at the VA Central Office in Washington, DC.
According to Justice's office, Diaz logged 20 years of active-duty service in the United States Navy before his retirement in 2007. He earned numerous awards and commendations, including the Navy & Marine Corps Medal for Heroism for his actions in support of the U.S. Embassy in Monrovia, Liberia, during the 1996 Civil War.
"Not only is this man a West Virginia native, but his credentials are off-the-charts," Gov. Justice said in a release. "Ted Diaz has been an absolute superstar in his service to our country, and now, I'm incredibly excited to welcome him back home to continue his service on behalf of the State of West Virginia. I have all the confidence in the world that he will make us proud."
In his coronavirus briefing on Thursday, Justice stated his high expectations for Diaz.
"His first priority is going to be able to take care of the great vets of West Virginia. The second priority is to use his knowledge and experience on a federal level to be able to recruit more veterans to West Virginia," Justice said.
Diaz stated, "Being appointed to this critical role by Governor Justice is an honor and a privilege. I am excited to use the experience that I've gained working at the federal level, both to take care of the great Veterans that we already have in West Virginia and to recruit more Veterans into this state that I love so much.
"Under my guidance, the Department of Veterans Assistance will also strive to end Veterans homelessness in West Virginia, promote mental health awareness and initiatives, and help combat the growing problem of Veteran suicide," Diaz continued. "I look forward to taking on the responsibility of addressing the needs of West Virginia's Veterans."
Diaz is the son of the late Dr. Salvador and Eleanor (Cline) Diaz. He is married to fellow Huntington native and Marshall alumna Julia (Narcise) Diaz and has four children.
Diaz will step in for former WVDVA Secretary Dennis Davis, who passed away unexpectedly in January.
"We miss so much Dennis Davis," Justice said during the briefing. "I cannot tell you enough what a great man and great job he did. Dennis would be really proud, really really proud of this replacement."
The post Justice appoints Huntington native as next Veterans Assistance Secretary appeared first on WV MetroNews.
Source:
WV MetroNews
---
Senator asks Justice to resign; gets a response suggesting he's mad his son wasn't appointed
About 8:45 a.m. Wednesday, state Senator Randy Smith had a polite letter delivered to Gov. Jim Justice, suggesting it would be best for the governor to resign.
By 4:13 p.m., Smith received a response in his email. The letter signed by the governor didn't address the issues Smith had raised. Instead, it suggested Smith was nursing a grudge that his grown son, R. Scott Smith, had not been named earlier this year to the board of the West Virginia Economic Development Agency.
Now Smith, R-Tucker, is beside himself with anger.
"I was expecting retaliation but nothing like this. I never thought he would stoop low enough to try to drag my family into it," Smith said today.
Smith's prior complaints about the governor are in three categories.
He is among lawmakers who contend the governor should not have had the sole say-so on priorities for spending millions of dollars of federal relief during the pandemic. And Smith has objected to the current use of federal relief dollars for the vaccination lottery prizes distributed each week by the governor.
Most recently, Smith has focused Justice's financial issues, particularly IRS liens against prominent businesses owned by the governor. The liens indicate the IRS has concluded payroll taxes were collected but not passed on by entities such as The Greenbrier Hotel Corp. and The Greenbrier Clinic.
Smith, chairman of the Senate Energy Committee, said his constituents have expressed concern about those issues too.
"I just wrote a letter and sent it to him, asking him to consider resigning because of all the stuff going on in his personal life and he wasn't able to put the state of West Virginia as his top priority," Smith said today. " I didn't get smart or anything. I just asked him to consider resigning."
Smith wrote, "With headlines appearing nearly every day outlining massive, widespread legal and financial problems encumbering nearly every single business entity of yours, I find myself very concerned that you no longer have the ability to give being governor your full attention. I don't believe anybody in your situation could.
"Therefore, I am respectfully asking you to consider resigning as governor of the great state of West Virginia. While I appreciate your service and your vision for making West Virginia the best it can be, I do not believe it's possible to achieve the best for every single man, woman and child in this state if we do not have a governor who can fully focus on tackling our challenges."
Smith anticipated the governor wouldn't be happy about his letter. But he was surprised to see the response focus on his son's consideration for appointment to the state Economic Development Authority board earlier this year.
"I felt it was a very unprofessional letter coming from the governor. I figured there would be some kind of pushback because I've always been very vocal on issues with the governor," Smith said.
R. Scott Smith was considered for the state Economic Development Authority but not selected. Randy Smith says his only role was to discourage his son from having any role in the Justice administration.
Scott Smith said today that earlier this spring his personal financial adviser was asked to brainstorm some people who might be good fits for the EDA board. Smith, chief executive of an industrial electrical company headquartered in Terra Alta and doing business in a multi-state region, came up as a suggestion.
Smith said he brought up concern about whether his father's position in the Senate would pose any kind of conflict, but he continued through early stages of the process, lasting just a few days in March. "That was the last I heard," he said.
Then came the letter from the Governor's Office suggesting the non-appointment is at the root of Randy Smith's criticism.
"It has been brought to my attention that you may harbor some bitterness toward me for not appointing your son to the WVEDA board," according to the letter with Governor Justice's signature.
The letter touted the current makeup of the EDA, noted that the governor has to make hard decisions and alluded to successes in handling the pandemic.
But, the letter concluded, "I hope and trust that the decision to appoint others to the EDA board, rather than your son, will not interfere in our working together over the coming years to make our state the best it can possibly be."
Randy Smith has been a vocal critic of Governor Justice for several years, notably upset about the governor's handling of road repairs in 2019 and then joining other senators in publicly expressing no confidence in the governor that same year.
This past June 7, during a special session focused on allocating millions of dollars for road repairs before the end of the fiscal year, Smith got up and made a floor speech with a blitz of criticism about the governor. At the top of the list was Justice's Wednesday trips around the state to bestow vaccination lottery prizes.
"All of a sudden he thinks he's a gameshow host or something, Bob Barker or Pat Sajak, spending the CARES money on lotteries and giving out gifts for the vaccine," Smith said.
Smith's speech continued by saying the Senate should push back. "It upsets me that we haven't done anything to rein this governor in," he said.
"We cannot continue to let this go on for three more years and let him be the bully on the block. We shouldn't be getting bullied, shouldn't be getting threatened. My district after this speech will probably never see a dime."
Smith today said the drama over the letter is just the latest.
"I know he was hoping by this letter that I would back down," the senator said. "This is a statement to me that if you don't back down, I'm going to drag your family into this."
Smith concluded, "I'm not going to let it go. I'm not going to back down. He's opened up a can of worms that he's going to wish he wouldn't have opened up before it's all over with. It's very unprofessional, very unprofessional from a governor."
The post Senator asks Justice to resign; gets a response suggesting he's mad his son wasn't appointed appeared first on WV MetroNews.
Source:
WV MetroNews
---
Interim GOP chairman says he won't pursue open seat in House of Delegates
Interim state GOP chairman Mark Harris wants to end the talk that he may be appointed to a House of Delegate seat.
Speculation circulated in recent days that Harris might be considered for a seat that will be vacated with the resignation of Jeffrey Pack, R-Raleigh, who is taking a job with DHHR.
In a text this afternoon, Harris wrote "I will not submit my name for an open seat resulting from Jeff Pack's impending resignation. I love serving as chairman of the West Virginia Republican Party and we are fully focused on victory in 2022 and 2024."
Reached by telephone and asked if he had any more to say, Harris said the statement summed up his position.
Harris was picked in March to fill the unexpired term of GOP chairwoman Melody Potter. He had served as chairman of the Raleigh County GOP and continued in that role until recently.
Harris earlier served as chief of staff at the Beckley VA Hospital, starting in 2017, and was responsible for clinical operations there and and at community clinics in Greenbrier and Mercer counties.
Among those hired at the hospital at the time was Dr. Jonathan Yates, who is now serving a prison sentence for the sexual abuse of multiple veterans who had sought medical treatment at the hospital. An investigation into the sexual assaults opened in September 2019. In November 2019, Harris was dismissed.
His name has circulated in recent days as a possible replacement for Pack in the seat serving Raleigh County communities.
Another Raleigh County delegate, Republican Brandon Steele, went on radio today and was leery about Harris in multiple roles.
"We have several very well-qualified candidates interested in this position that I think would be outstanding members," said Steele, chairman of the Government Organization Committee, speaking earlier today on "The Tom Roten Morning Show."
"I think the selection of Mark would cause irreparable harm between the Legislature and the governor. If Mark truly did care about the party he would pull his name out of this."
The post Interim GOP chairman says he won't pursue open seat in House of Delegates appeared first on WV MetroNews.
Source:
WV MetroNews
---
Three Guys Before The Game – A Visit With Quarterback Nicco Marchiol (Episode 299)
Nicco Marchiol was born into the sport of football. His dad played in the NFL and two brothers played collegiately.
However, Nicco broke the family's linebacker tradition to become one of the nation's most highly regarded quarterbacks. This December, he'll sign at West Virginia University. Marchiol is one of the shining stars of a WVU recruiting class that's ranked among the best in school history.
On this episode you'll hear Nicco's story and how his love of the game and family led him to Morgantown.
The "Guys" return next week with the latest on conference news and a few surprises.
Three Guys Before The Game is brought to you by Burdette Camping Center WV Game Changer and Komax Business Systems Don't forget to check out Three Guys merchandise.
Never miss an episode, subscribe below.
The post Three Guys Before The Game – A Visit With Quarterback Nicco Marchiol (Episode 299) appeared first on WV MetroNews.
Source:
WV MetroNews
---